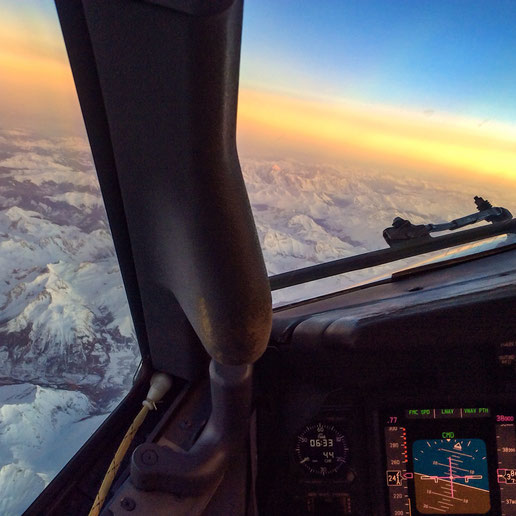 Hi my friends!
Yesterday something quite unusual happened and I wanted to take a few minutes from my vacation to explain it to you.
I was sitting at home, enjoying the fantastic catalan weather when the phone rang. I saw that the number was from the same country as my airline is based so I became a bit curious.
It turned out that it was Crew-Control, the people who works with managing the crew of the entire airline on a day-to-day basis, that called.
Apparently one of our crews had gotten severely delayed at one of their destinations and was not able to complete all their planned sectors due to duty-time restrictions. This is something that happens quite often and its one of the reasons that we always have crews on "stand by" to handle it. In this particular case the standby crews had already been used to operate another flight so crew-control was stuck. Duty time restrictions is something that cant be bent so Crew control have quite a jigsaw puzzle to solve sometimes, especially when there are large disruptions like ATC strikes affecting a lot of flights at once. 
Crew control had to choose between trying to move another standby crew, by taxi or aircraft (we have a learjet availible) to Girona or trying to find some pilot, who was not working and was willing to do the flight.
Thats why they called me. They were very polite and asked me if there was any chance that I could fly this delayed flight from Girona to Malta and back. I checked with my wife and yesterday we did not have any specific plans so I agreed. 
I always try to help out if it is possible. I think it is my professional duty to do so and I know that it will come back and help me at some point further down the line - Karma in other words. :)
The flight turned out to be even later than anticipated so I ended up landing with my crew at 02:40 in the morning. We never do night flights in my company so this was a bit different.
I hope you are all great my friends! I will continue to post these short blog posts here if you guys find it interesting to read.
Make sure to tell your friends about my summer sale on the app as well. I will keep this price for another 2 weeks before it goes back up again.
Take care!